The Missouri Highway Patrol Just Cracked A Big Odometer Fraud Case — Here's How To Check Your Car
Like most big criminal cases, the odometer fraud ring that Missouri Highway Patrol Cpl. Nate Bradley recently busted started with one victim.
"A gentleman came to my shop here in Lee's Summit and he said, 'Hey, I bought this car, and I think I got swindled,'" Bradley recalls. "So I started looking into it and sure enough, he got swindled."
Over a five-year investigation, Bradley eventually uncovered 48 victims of a rollback scheme around Kansas City, according to a grand jury indictment in a case that was recently unsealed.
Charged are 48-year-old Wilfred Albanese and his girlfriend, 47-year-old Susan Cunningham. The couple "purchased high-mileage used vehicles and then used a variety of means to alter or reduce the mileage shown on the odometer," according to the indictment. They would also disable the check engine light, conceal rust and other damage with paint and alter maintenance records, all to make the car look better to their victims.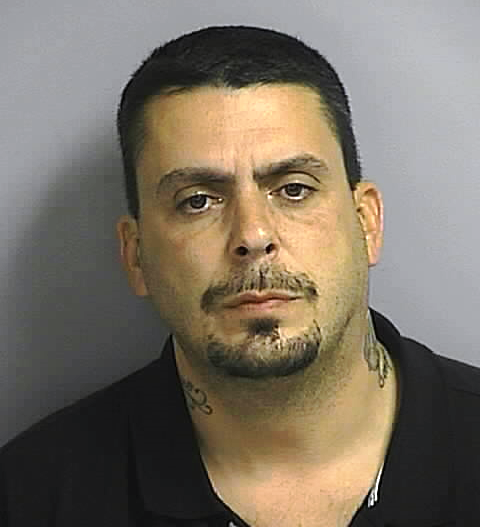 Bradley says Albanese went to great lengths to sell the scheme. He had "KC" tattooed on an earlobe, even though he is not from Kansas City. "And then on the side of his neck, he had the Marine Corps emblem, the globe and anchor," says Bradley, even though Albanese never served in any branch of the military. "So it made him look a little bit more honorable than he actually was."
While charged in the 20-count indictment, neither Albanese nor Cunningham is in custody.
Odometer fraud is spiking
The National Highway Traffic Safety Administration (NHTSA) estimates 450,000 cars are sold each year in the U.S. with rolled back odometers costing Americans more than $1 billion. In fact, NHTSA has federal agents who do nothing but odometer fraud investigations.
Missouri state officials are also seeing an increase. "Odometer fraud rose 4.7 percent in Missouri between 2017 and 2018," Nick Humphrey, administrator of the Department of Revenue's Compliance and Investigation Bureau, said in an email to KCUR.
Investigators say that many people believe that since odometers are now digital it is harder to roll them back. But just the opposite is true, and that is why fraud is on the rise. "Odometer technology has changed, and with that, the technology to roll them back has changed," said Humphrey.
If you search YouTube for "odometer rollback tool" there are at least a dozen videos telling you what to buy and how to use them. On the web, however, they often are called odometer correction tools. One video is conveniently titled "Top 7 Best Odometer Correction Tools To Buy."
Bradley from the Highway Patrol boils it down to this, "There's an app for that."
How to protect yourself when buying a used car
Bradley suggests buying a Carfax report as a starting point to check the mileage on a used car.
NHTSA also has some tips for buyers.
Compare the mileage on vehicle's odometer with the mileage on the title, maintenance records or even oil change stickers.
Look at whether the numbers on the odometer align correctly or move when you hit the dashboard.
Check whether mileage matches the wear and tear on the vehicle.
"The mileage is a huge factor in the price of the car and when you roll the miles back 50,000 or 100,000 miles, you're artificially inflating the value of that car," Chris Basso with Carfax said in a video posted by Motorweek.org. Carfax is a company that provides histories of used cars.
Sam Zeff is KCUR's metro reporter. You can follow Sam on Twitter @samzeff
Original Article: https://www.kcur.org/post/missouri-highway-patrol-just-cracked-big-odometer-fraud-case-heres-how-check-your-car#stream/0